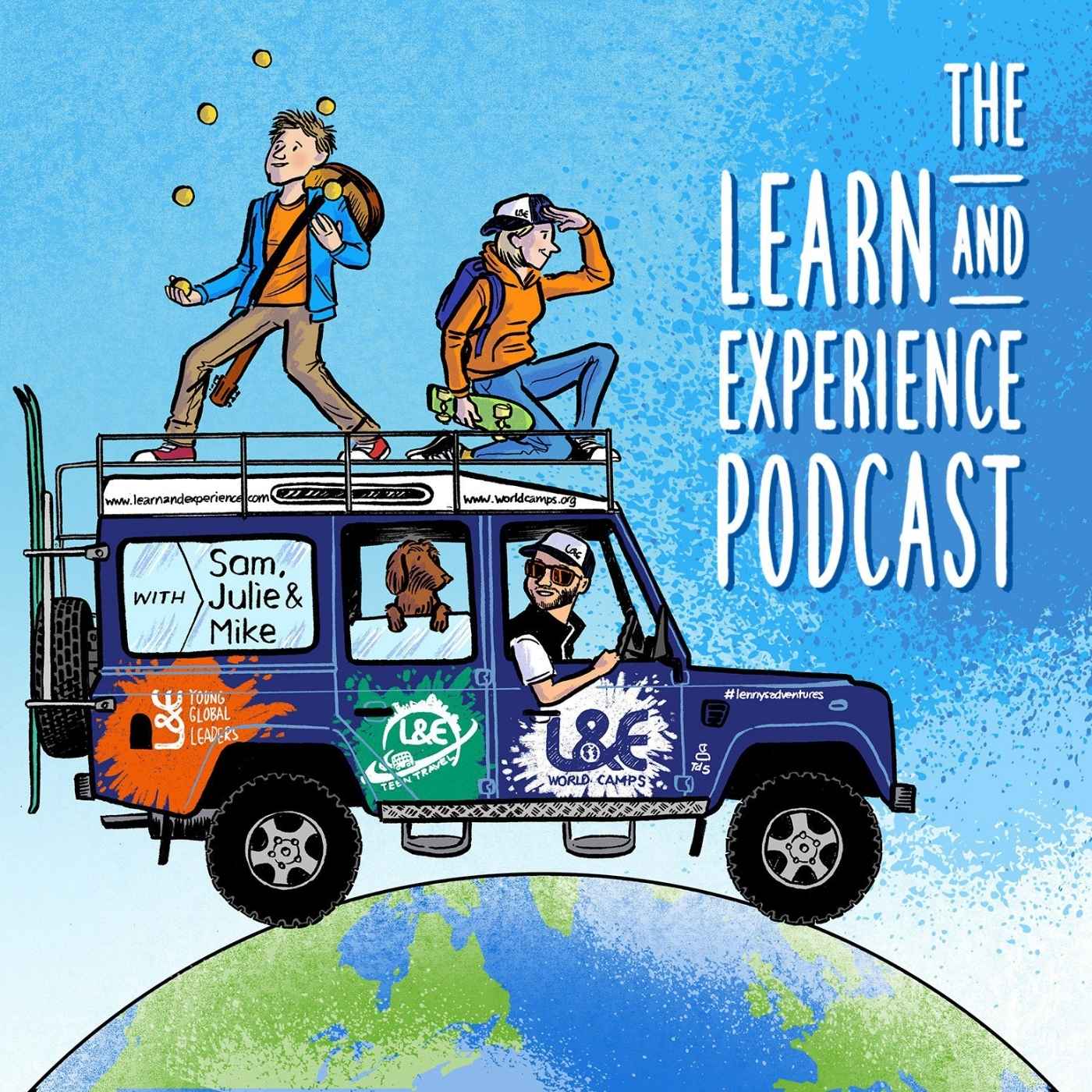 The Life Skill Adventure Experts putting a spotlight on remarkable young people and exploring the world they live in. Join Sam, Mike and Julie with a fast paced, informative and fun show. Released on the first Monday of every month. Regular Segments: - Around the World in 6 Stories - Youth Spotlight - Destination Fact or Fiction - Language Corner
Episodes
Monday Jan 03, 2022
Monday Jan 03, 2022
This episode we welcome 17 year old Molly from Newcastle in the North of England.  Molly has been selected by Project Trust to go to Ghana as a volunteer teacher in the summer of 2022.  In the meantime she has been incredibly busy fundraising for this amazing trip.  Her main goal is to bike ride 4690 miles (the distance from her home to Ghana) in her spare time.
The Life Skill Adventure Experts putting a spotlight on remarkable young people and exploring the world they live in.
Join Sam, Mike and Julie with a fast paced, informative and fun show.
Perfect for Teens & Tweens wanting hear to be inspired by other young people and to learn more about the world around them.
THIS EPISODE...
Around the World in 6 Stories:
Sam, Mike and Julie visit 🏴󠁧󠁢󠁳󠁣󠁴󠁿Scotland 🇳🇴Norway, 🇻🇪Venezuela, 🇺🇸USA,  🇦🇹Austria and 🇲🇾Malaysia  in Around the World in 6 Stories.🌍
Youth Spotlight:
Molly G, 17 
Destination Fact or Fiction:
Newcastle, UK
Language Corner
The local Geordie dialect of Newcastle
Follow Learn & Experience:
Instagram: @learnandexperience247
Website: www.learnandexperience.com
Email: podcast@learnandexperience.com