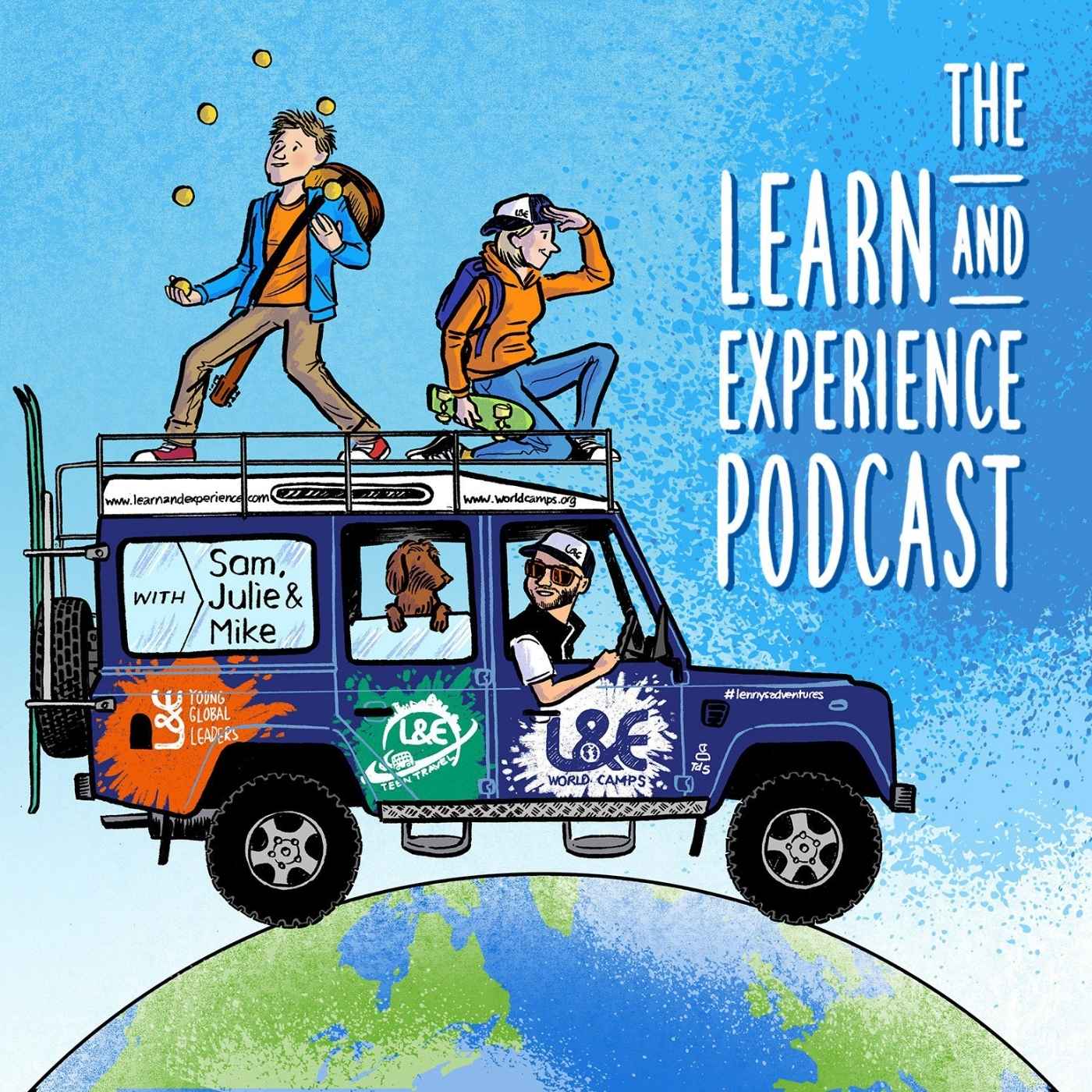 The Life Skill Adventure Experts putting a spotlight on remarkable young people and exploring the world they live in. Join Sam, Mike and Julie with a fast paced, informative and fun show. Released on the first Monday of every month. Regular Segments: - Around the World in 6 Stories - Youth Spotlight - Destination Fact or Fiction - Language Corner
Episodes
Monday May 03, 2021
Monday May 03, 2021
This episode Sam, Mike and Julie shine a Spotlight is on 13 year old Michael Kirkham
We visit Australia , China, USA, Belgium, South Africa & the UK in Around the World in 6 Stories.
We look at Freedom of Speech in the Big Discussion and we learn more about Japan in the Fact or Fiction Adventure.  
Julie learns breathing exercises as a new Life Skill. Mike tells us about English words that are not actually English!
AROUND THE WORLD IN 6 STORIES:
South Africa: Conversation of a rare blind Black Rhino
USA: Futuristic hyper-loop transport
Australia: A change to the National Anthem Lyrics to include all
UK: Breakdancing star aiming for Olympics
Belgium: Earthquakes easier to detect since start of pandemic
China: New samples recovered from the moon
THE BIG DISCUSSION:
FACT or FICTION:
YOUTH SPOTLIGHT:
Michael Kirkham,

 

11 year old L&E Camper gains place at Independent Boarding School
LIFE-SKILLS
Relaxing Breathing Exercises - Box Breathing
LANGUAGE CORNER
Are all English words English?
What is the L&E Podcast?
The Learn and Experience Podcast explores and makes sense of the world we live in through Adventure, Life-Skills and Language.
It's a perfect listen for families and EFL learners wanting engaging and informative content for kids and teens.
Join Sam, Mike and Julie monthly with a fast paced, informative and fun show with an emphasis on learning and experiencing.
We'd love to know what you think about our podcast!  Please rate and review and most importantly subscribe if you haven't already done so. 
Website: www.learnandexperience.com/the-podcast 
Instagram: @learnandexperience247
Popjam: @learnandexperience
Email: podcast@learnandexperience.com
Learn and Experience have been bringing the world's youth together since 2009 through adventure, life skills and language.