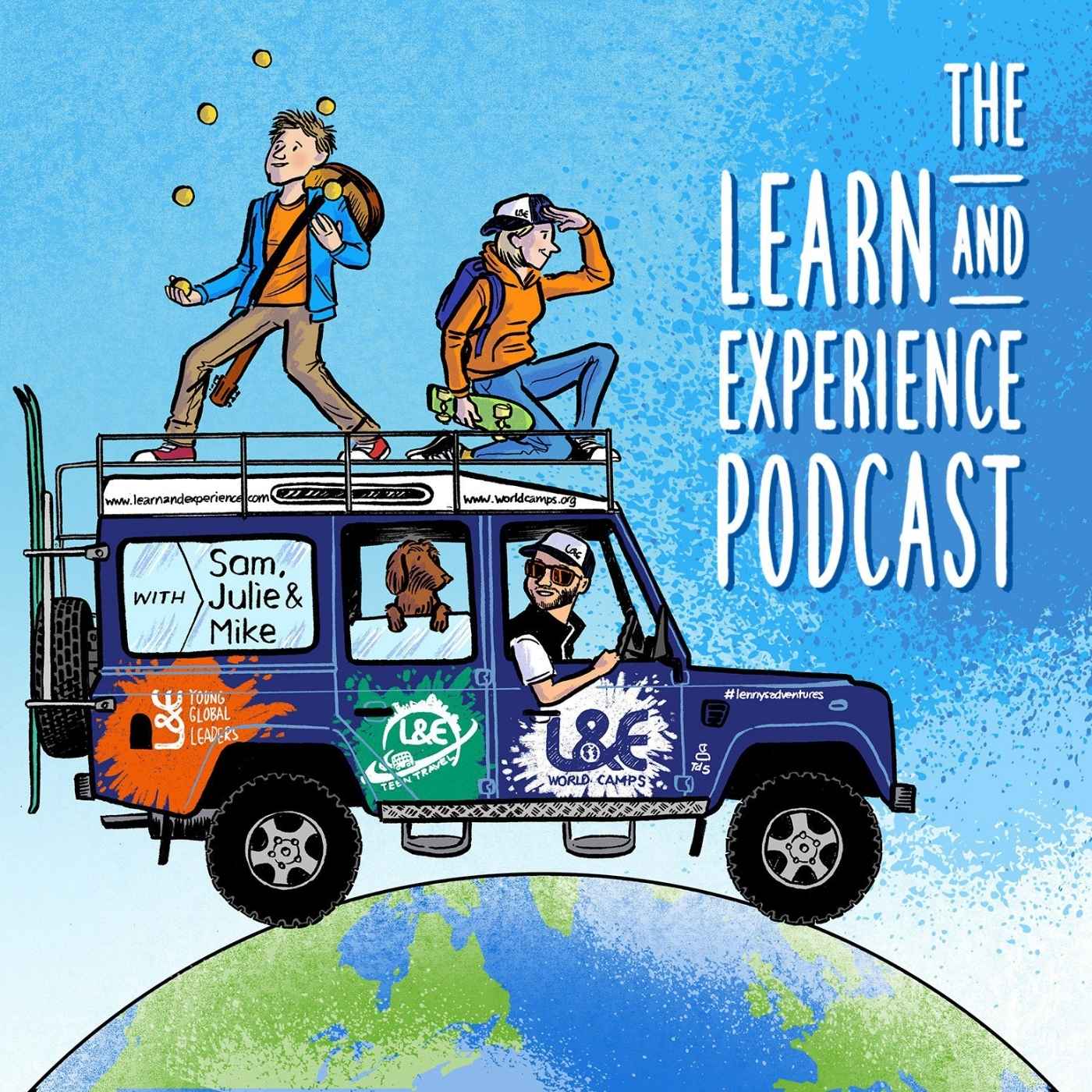 The Life Skill Adventure Experts putting a spotlight on remarkable young people and exploring the world they live in. Join Sam, Mike and Julie with a fast paced, informative and fun show. Released on the first Monday of every month. Regular Segments: - Around the World in 6 Stories - Youth Spotlight - Destination Fact or Fiction - Language Corner
Episodes
Monday Apr 05, 2021
Monday Apr 05, 2021
This episode Sam, Mike and Julie shine Spotlight on Time Magazine's Kid of the Year Award winner, 15 year old Gitanjali Rao.
We visit USA, France, Nepal, Ireland, Norway & the EU in Around the World in 6 Stories.
We look at Gun Control in the Big Discussion and we learn more about USA in the Fact or Fiction Adventure.  
Julie learns sign language as a new Life Skill and Mike tells us about the most translated books in history in Language Corner.
AROUND THE WORLD IN 6 STORIES:
USA: A new President & the first Female Vice-President
France: Historical Pigeon Message Found
Nepal: Mount Everest is now officially bigger
Ireland: A Time Capsule from the Arctic Found
Norway: Seaweed is the new Superfood
EU: Historical smells recreated 
THE BIG DISCUSSION:
FACT or FICTION:
YOUTH SPOTLIGHT:
Time Magazine's Kid of the Year Award winner, 15 year old Gitanjali Rao.
LIFE-SKILLS
LANGUAGE CORNER
The most translated books in history
What is the L&E Podcast?
The Learn and Experience Podcast explores and makes sense of the world we live in through Adventure, Life-Skills and Language.
It's a perfect listen for families and EFL learners wanting engaging and informative content for kids and teens.
Join Sam, Mike and Julie monthly with a fast paced, informative and fun show with an emphasis on learning and experiencing.
We'd love to know what you think about our podcast!  Please rate and review and most importantly subscribe if you haven't already done so. 
Website: www.learnandexperience.com/the-podcast 
Instagram: @learnandexperience247
Popjam: @learnandexperience
Email: podcast@learnandexperience.com
Learn and Experience have been bringing the world's youth together since 2009 through adventure, life skills and language.